VETERAN RACING WITH A PURPOSE
We Use Motorsports As A Vehicle To Tune The Mind And Soul of Our Returning Veterans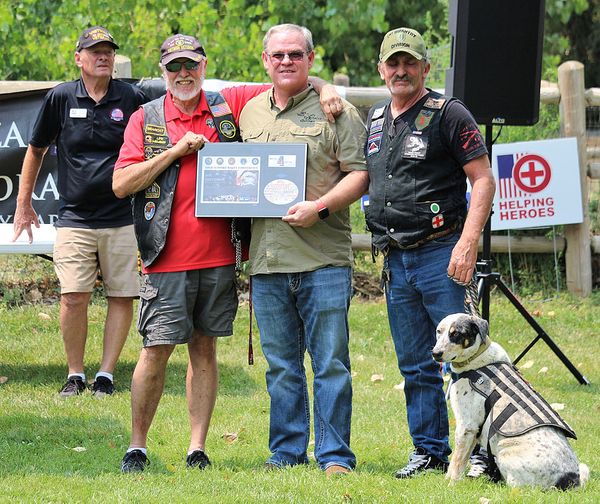 The War Eagle Garage
The War Eagle Garage is a 501c3 nonprofit organization and meets the IRS Charitable Purpose Guidelines of relief of the poor, the distressed, and underprivileged, advancement of education and science, lessening the burdens of government, lessening neighborhood tensions, eliminating prejudice and discrimination, and combating community deterioration.
Purpose
To engage returning military veterans in a variety of group-based activities in an effort to help vets increase their total outlook on life. Through our partnership with other local Veterans programs and local community partnerships, we will provide opportunities for vets to connect with local resources to meet the individual need of that veteran. We have connected with other local Veteran programs to provide pathways for other services offered in the community such as scholarships, internships, and full or part-time employment to the veterans that actively participate as part of the "War Eagle Garage" team.
Core Values
Fun, Integrity, Honor, Loyalty, Respect and the smell of racing fumes in the morning.
Concept
A nonprofit organization that provides OIF/OEF (post 9/11) veterans and active-duty military service members the opportunity to build connections and employable skills through a competitive local racing program.
Mission Statement
To enhance and improve the lives of our veterans through a motorsports program. Additionally, War Eagle Garage strives to link veterans to healthcare, education, and employment opportunities, aid in veteran's physical, mental, and financial challenges. War Eagle Garage desires to improve the quality of life for our local veterans in Northern Colorado.
Vision
To provide a high-performance motorsports recreational outlet and hand-on activity to our veterans whose hearts pump motor oil and lungs breathe high-octane fumes.
Our Goals
CREATE A SUPERIOR VETERAN EXPERIENCE
Veteran success requires a superior veteran experience in every step of each veteran's journey. Building on clear and well-defined goals for veterans to achieve a degree, meaningful employment and a successful transition from active duty, we will:
Infuse the whole War Eagle Garage experience with an inclusive and Vet-to-Vet support system.
Reduce barriers to success by expanding our support for veterans from diverse backgrounds throughout their journey with the War Eagle Garage, from connection through completion.
Promote positive decision-making that is built on "Changing Gears and Thinking Inside the box" that actively engages veterans in successfully transitioning from active duty into the civilian environment.
Benefit from the creativity, expertise, and innovation of our community partners, and we will promote collaboration among veterans, veteran services, and other higher learning institutions.
EMBRACE ORGANIZATIONAL EXCELLENCE
Veteran success grows from a culture that fosters inclusivity, innovation, collaboration, and excellence. In all the activities and dialog, we will strive to include and respect the diverse experiences, values and perspectives of our veterans and public partners, and we will actively work to ensure that the War Eagle Garage is a welcoming and inclusive environment. Because an investment in our partners is an investment in our veterans, we will:
Recognize partner's contributions and support training and professional development that help our veterans, both students and non-students, grow.
Focus on agility and efficiency in our organizational processes since they ultimately affect our veterans' ability to navigate the transitioning experience smoothly.
Invest in safe, accessible, and appealing facilities that meet veterans and staff needs.
Commit to fiscal responsibility and efficiency in all operations so that our resources can be focused on best assisting veterans, and we will invest in successful grant development and fundraising to broaden our funding sources.
Continue to assess our work and use data to make informed decisions.
PROVIDE DYNAMIC PROGRAMMING THROUGH COMMUNITY PARTNERSHIPS
Veteran success requires dynamic, current, and relevant programs that lead to sustainable employment at a living wage. We will:
Work closely with our business and community partners to educate and train highly qualified employees, develop a strong regional workforce, and identify opportunities for appropriate and responsible program development.
Develop and maintain relevant programs and partnerships that educate veterans for viable careers, promote life-long learning, and improve the communities we serve.
Continue to strengthen our partnerships by effectively communicating our mission, values, and contributions to our stakeholders.