VETERAN RACING WITH A PURPOSE
We Use Motorsports As A Vehicle To Tune The Mind And Soul of Our Transitioning Veterans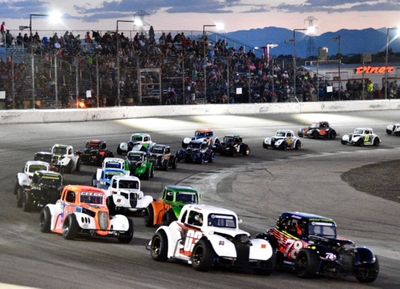 Join the War Eagle Garage team today and be part of an exciting motorsports experience while receiving the support and resources you need to thrive in your post-military career!
Are you a veteran or transitioning veteran with a passion for motorsports? The War Eagle Garage is actively seeking individuals like you to join their high-performance racing team in Northern Colorado. With no experience required, this is an excellent opportunity for veterans to engage in an exciting and dynamic environment.
The War Eagle Garage High-Performance Motorsports program is designed to give you a distinct advantage in a competitive workplace. Collaborate with industry professionals that are up to date with today's technology and build your resume while you finish your degree/certificate. Virtually any degree or certificate course of study can be integrated into a position on the team. We also help you connect with local businesses and resources in Northern Colorado that are dedicated to helping Veterans.
To be eligible for a position on the War Eagle Garage team, you must be an active, retired, or honorably separated veteran residing in Northern Colorado. You will need to provide documentation of your service, such as your DD214.
If you are interested in applying for a position on the War Eagle Garage team and meet the above criteria, click the link below. You will be contacted by someone on our leadership team.